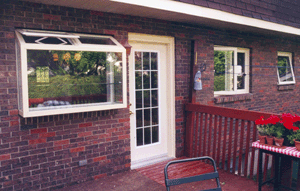 Garden windows are designed to add additional light, space and excellent look to your interior. If you want to bathe in sunlight - garden windows are the best solution for you.
Your brilliant ideas won't be left without attention if you grant them with a beautiful garden window! Garden windows come in a variety of beautiful and functional designs. Garden window installation will change your living space becoming a stylish addition to your interior. Garden windows are ideal for kitchens, offices, small rooms and any other spaces you'd like to enhance with light and comfort.
If you're looking for garden windows in Toronto or Mississauga, Nord windows and doors provides high quality window installation services with a lifetime warranty. Please contact us for more detailed information.