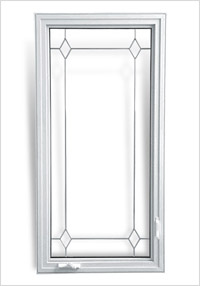 Casement windows are one of the most energy-efficient window styles that combine the simplicity of design with maximum ventilation.
Casement window opens like a door, though not by a knob or handle but by some other variation of a crank. Replacement casement windows are very easy to install just by inserting into any existing window.
Double hung casement windows are convenient for home use. Double hung casement windows allow you to slide the slash out on a vertical angle. Casement window allows you to control air flow even in the window is at a vertical angle.
Double hung casement windows refer to the most popular window types in Toronto area. For an especially charming, aerial atmosphere select French casement windows. Our affordable casement windows prices make your choice of our vinyl casement windows extremely easy.