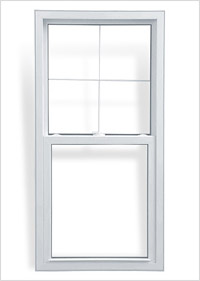 A single hung window consists of a fixed upper sash and a movable lower sash. Single hung windows have only one operable slash, which takes no exterior space while opened.
That is why single hung windows are good alternative for high-traffic areas or walkways. Single hung replacement window will surprise you with energy efficiency and a very stylish look.
The Platinum Series Single Hung Windows and Single Slider Windows feature the same heavy vinyl wall construction as all of our Platinum Series products. Our company suggests the most reasonably priced single hung vinyl windows in Toronto and Mississauga.