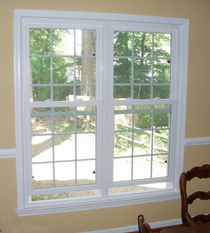 If you're looking for new windows for your new-built house of just want to replace your old and leaky ones, vinyl windows are the best solution for you.
Vinyl windows are energy-efficient, eco-friendly and resistant to rain, snow and direct sunbeams. Vinyl windows won't leak, and you can be sure that they'll serve you for years without any problems.
Vinyl replacement windows have a long list of advantages - they will keep your house warm and beautiful for many years of comfortable usage.
Nord windows and doors provides complete vinyl windows installation in Toronto and Mississauga. If you want to change your worldview - change your windows!